With the free Android app be-on-road you get an off-line navigation with many features.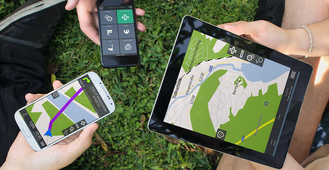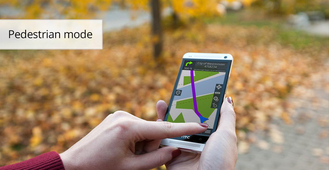 be-on-road navigation and offline offers many other useful features that you can use on your Android device for free.
be-on-road: Free offline navigation
The free offline maps derived from Open Street Maps, all major countries worldwide cover. The sizes of map packages vary, Germany for example, they must download about 1 GB. Also map updates are completely free. Voice prompts dominates be-on-road in 33 languages. However, the app is not limited to the route guidance but warns when exceeding allowable speed, shows buildings in 3D and even offers a tracking. POIs and pedestrian navigation are also on board and the design of the app is perfectly designed for use in the automobile , Who unlock the premium version via in-app purchase warnings will also receive in advance if a speed limit is approaching and the HUD function in which the route is projected onto the windshield as well as enhanced support. Bottom line: get with be-on-road Already in the free version a navigation app that offers all the important functions. As usual with Open Street Maps partially missing house numbers, but otherwise the cards are very extensive and reliable. Note: This application requires Android OS 2.1 or later. About the download button you will be the
Google Play Store
out, allowing you to install the software.
GPS Navigation BE-ON-ROAD - Android Apps on Google Play