In celebration of the 60th Anniversary of SEGA, get a HD remaster of a SEGA Saturn classic NiGHTS Into Dreams for FREE on Steam.
GO SEGA 60th Anniversary:
Help us celebrate six decades of iconic SEGA gaming moments. Sign up below to get access to a FREE Steam copy of SEGA Saturn classic NiGHTS into Dreams as well as exclusive access to weekly goodies drops from 21st October.
How Get Game for Free:
1)
Head over to
the official SEGA 60th page
.
2)
Choose Steam as your preferred platform and then the game will be added once you link your Steam account.
3)
If you get an error, try again, for us it worked on the second try.
NiGHTS Into Dreams

$7.99

➞ free today

Slip off into the dream world and go on an aerial adventure as NiGHTS in this classic Saturn remake. Collect Ideya (colored orbs), rack up points, and battle bosses to help Elliot and Claris save Nightopia from Wizeman the Wicked. With enhanced graphics, achievements, leaderboards, and playable content from Christmas NiGHTS, this beloved title is back and better than ever.

Key Features:

Hd Dreams

See NiGHTS come to life like never before with HD graphics and widescreen. All 7 original dreams have been enhanced for an invigorated gameplay experience.

Christmas Nights

Experience the holiday season early with playable content from Christmas NiGHTS.

Achievements and Leaderboards

Track your progress against the most dedicated NiGHTS fans in the world.

Saturn Dreams

Long-time fans can re-play the game in its original form.

Extras

The Movie Theater and Gallery offer a behind-the-scenes look at the story and artwork that make NiGHTS into dreams… so special.

Minimum System Requirements:
OS:

Windows XP SP3/Vista/Win7/Win 8

Processor:

Pentium 4 @ 3.2 GHz/Athlon 64 3000+ or Equivalent & above

Memory:

1 GB RAM

Graphics:

256 MB (NVIDIA GeForce 8600/AT Radeon HD3650) & above

DirectX:

9.0c

Hard Drive:

4 GB HD space

Sound:

DirectX Compatible

Additional:

2GB Memory required on Vista

Languages Supported:
INTERFACE:

English, German, French, Italian, Spanish - Spain

FULL AUDIO:

English
Giveaway Page:
NiGHTS Into Dreams
UPDATE
Come Celebrate SEGA's 60th Anniversary with us on Steam!
Get Sonic the Hedgehog 2 for free from October 9th-18th!
I wrote about this promotion earlier:
Sonic The Hedgehog 2 for free on Steam. Free to keep when you get it before October 19, 2020 at 7 PM. Some limitations apply. Sonic The Hedgehog 2 $4.49 ➞ free today Dr. Eggman (aka Dr. Robotnik) has returned, turning helpless animals into robots and forcing them to build his ultimate weapon...
While you're around, check out some of our new HIGHEST DISCOUNTS.
Grab our EXCLUSIVE FREE MINI-GAMES that we're giving away every day from October 15th – 18th. These brand new games were created just for SEGA's 60th and are available for a LIMITED TIME ONLY. Once they're gone, they're gone. Be sure to come back every day to claim the daily mini-game!
We look forward to seeing you there and hope you enjoy celebrating 60 years of SEGA with us!
Source Page:
SEGA's 60th Anniversary Celebration
Exclusive free mini-games to celebrate the 60th SEGA Anniversary from October 15 to 18 on Steam
(I recommend adding to your wish list, you will get a notification when the game is available.)
1) Armor of Heroes dostępne od October 15 to 19, 2020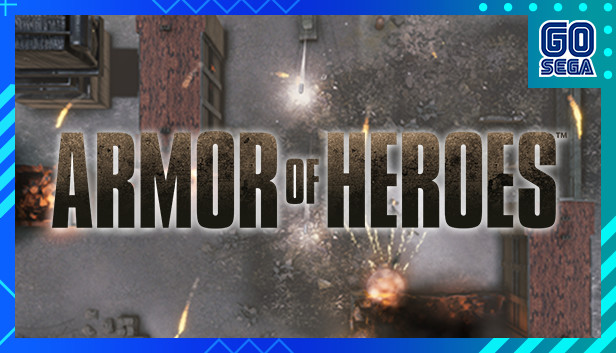 Retro tank battles with a modern shine! Featuring 4 player PVP couch co-op, destructible environments, 9 games modes, and more. store.steampowered.com
2) Endless Zone dostępne od October 16 to 19, 2020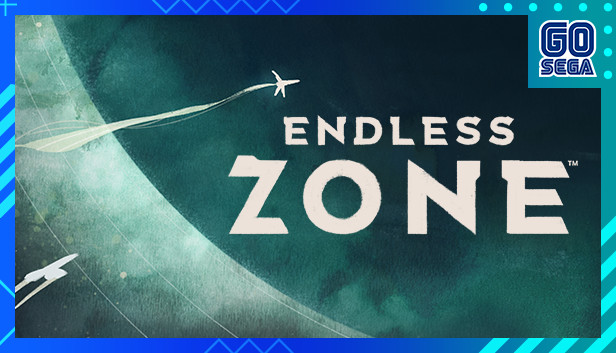 A small, fast-paced game inspired by SEGA's "Fantasy Zone" series. Play through four worlds in frenetic arcade action as you help the hero, Opbot, evade aliens, enemies, and things from another dimension on their way to freedom! store.steampowered.com
3) Streets Of Kamurocho available from October 17 to 19, 2020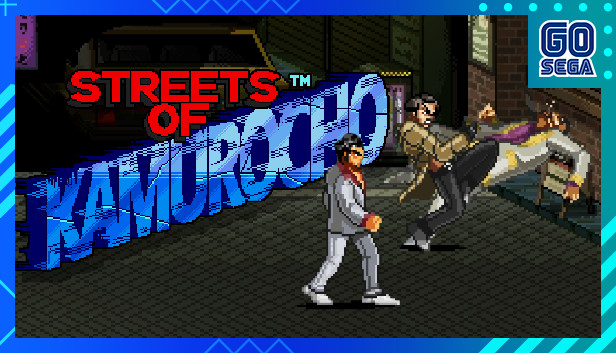 The death of the Tojo Clan's Third Chairman has plunged the organization into chaos. The violence spreads to the streets, and only Kazuma Kiryu and Goro Majima can put an end to the bloodshed! store.steampowered.com
4) Golden Axed: A Cancelled Prototype dostępne od October 18 to 19, 2020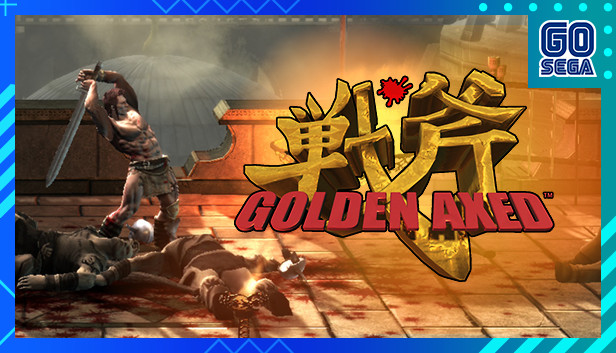 From the depths of SEGA's archives, a glimpse of what could have been, just for the fans! store.steampowered.com