is a simple, small but fine password manager who keeps all your passwords absolutely safe. Your data is not stored on an external server, but you decide where you want to store your backups in addition, encrypted. You also have the option to save your master password to a USB stick and to start the program with your USB flash drive. The key on your USB stick is only usable in conjunction with the logged-in user of the computer with which this key was created.
GcMail safe can also protect individual files (all file formats) on your computer from , with a password.
– Encrypting files: Encrypt individual files that you want to protect from other shooters. You can use your master password or a new password.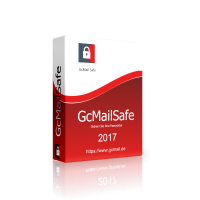 Free GcMail Safe (100% discount) - SharewareOnSale