SUMo
Automatically Keep Installed Software Applications Updated
100% Off
Have you ever jumped onto your PC to do a quick thing, only to have to sit through a required software update that just takes forever? Wouldn't it be great if your PC was always up to date, and you didn't have to lift a finger? That fantasy is a reality with today's discount software promotion, SUMo!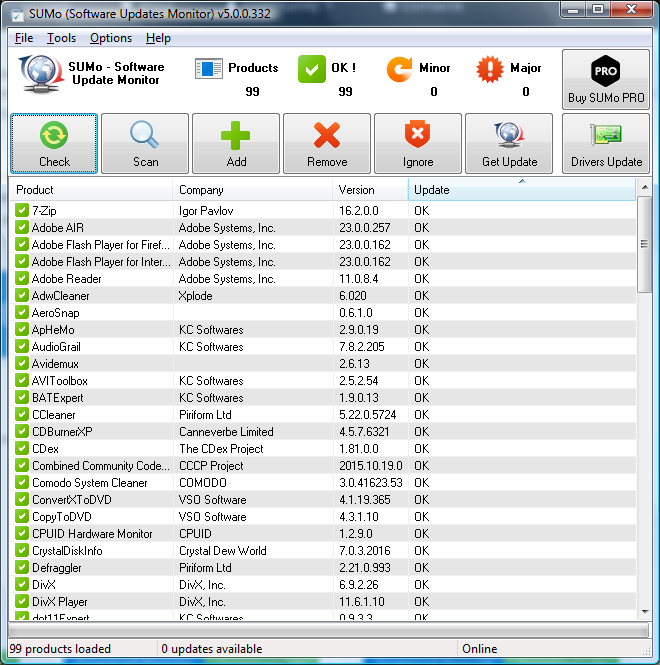 (Software Update Monitor) keeps your PC up-to-date & safe by using the most recent version of your favorite software!
Unlike built-in auto update features, SUMo tells you if updates are available before you need to use your software.
Features
Automatic detection of installed software
Detects required updates / patchs for your software
Filter / authorize Beta versions (user setting)
Automatic self-update (PRO only)
Direct access to software developer's web site (PRO only)
Ignore list : only tracks software YOU want to track
More compatibility and less false positive than others Update Monitors (according to users feedback ;-)
Internationalization support.
download:KC Softwares
Name :
download.hr
Serial # : 50083096096089091096074079046089091053046051