DUMo PRO
is a driver update monitor that keeps your PC up-to-date & safe by making sure you use the most recent version of drivers for your computer! DUMo PRO automatically detects the drivers that you have need and tells you when an update or patch is available, allowing you to easily update your drivers without hassles. Get it now!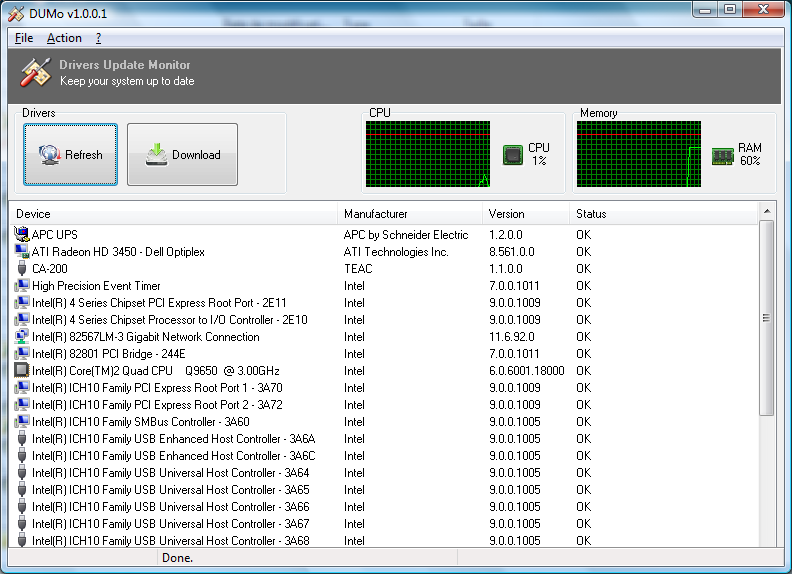 Have you ever tried updating your own hardware drivers? Do you still bear the mental scars and anguish of that day? You thought it would be easy…until nothing worked right ever again. Time to grab onto some happy memories with today's discount software promotion, DUMo!
DUMo keeps your PC updated with the most recent and correct versions of required hardware drivers. With DUMo, you'll benefit from an intuitive user interface that leaves nothing to chance. Featuring automatic detection of installed hardware, DUMo will go forth and find the right drivers according to what version of Microsoft Windows you're running.
***********************************************
User-friendly driver updater
Automatic detection of installed hardware
Detects required drivers according to your version of Microsoft Windows
More compatibility and less false positive than others Drivers Monitors (according to users feedback ;-)
Internationalization support.
Name : download.hr
KEY : 70068096096089076096074079046089091050046056
KC Softwares