Important:

It is not possible to check the keys without activating the games.
The keys should work fine.
If a key doesn't work then I may or not give a replacement or new game.
F1 2019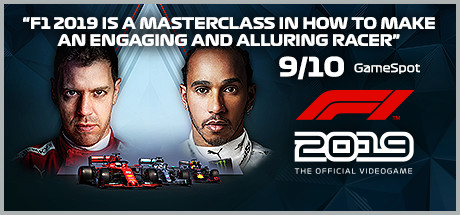 F1 2019, the official videogame, challenges you to defeat your rivals in the most ambitious F1 game in Codemasters' history.
F1 2019 features all the official teams, drivers and all 21 circuits from the season.
This year sees the inclusion of F2 with players able to compete in the 2018 season.

More info: https://store.steampowered.com/app/928600/F1_2019/

F1 2019 (License Key)

Post Your Comment To Participate In The Giveaway
You may use VPN, but if your IP matches with another participant's IP, then both will be disqualified.
I'll announce the winner on 11 May. PM me within 3 days to claim the win.

Good luck
​
Last edited: