Can't stop visiting Download.hr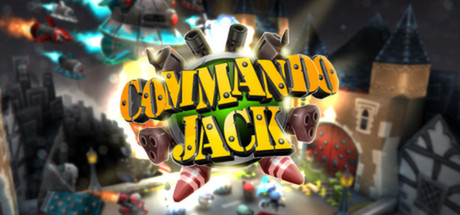 About This Game
****Award Winning Game****
A Tower Defence game, that actually allows you to sit inside the turret and come face-to-face with the enemies!
You are Commando Jack, the baddest, meanest, toughest soldier planet Earth has to offer, and it's up to you to save the world from alien invasion. Build a maze of towers to deal damage to the Aliens, and if that's not enough, jump into your turret and take those suckers down yourself!
"...unlike anything we've ever played before on our mobiles" — GameTrailers
"...deserve attention." — GameZebo, 4/5
"It is just so satisfying to actually shoot at the enemies..." — 148 Apps, 4/5
Killer Features
• 46 Levels
• Campaign, Endless, Elemental, Mixed Game Modes
• 38 Upgrades
• 21 Weapons
• 3 Powers
• Multi-tier levels
• 21 Enemies
• 2 Mega Bosses
• UAV - Fly around the battlefield dropping grenades!
• Deploy HUGE nuke damage!
• Turret Ranking System
• Battle Technology upgrading system
• Tower defense with first-person-shooter gameplay. Totally unique.
• Stunning graphics, in full 3D.
• Create your own strategic tower maze formations.
• Tons of levels, hours of gameplay.
• Three stars to collect per level.
For more information or support, please visit
www.colossalgames.eu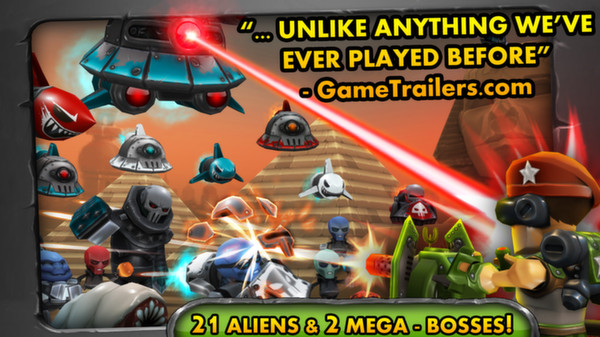 System Requirements
Windows
Minimum:
Processor: Less than 6 years old
DirectX: Version 9.0
Hard Drive: 133 MB available space
Recommended:
Processor: Less than 3 years old
Hard Drive: 133 MB available space
Mac OS X
Minimum:
Processor: Less than 6 years old
Scroll down
Fill in your E-mail address
Click on "Redeem"
Verify Captcha
An email with the link of your profile will be sent to your address! You should receive an email from them within 5 minutes. Please be patient, it may require up to 30 minutes due to high traffic load.
Last edited: