Can't stop visiting Download.hr
Clickr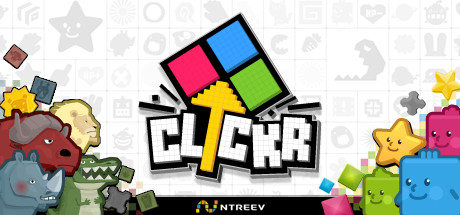 About This Game
Click, turn and match four blocks! Enjoy smart and speedy puzzle action!

Clickr is a next generation puzzle game developed by Ntreev Soft, the studio behind Pangya & Trickster. The game competed in the 2010 Independent Games Festival and was selected as 'Top 10 Break Out Indie Games of 2010' by DIYGamer.
Key Features:




4 Main Game Modes: Puzzle, Battle, Push, and IQ modes with various sub-modes and missions.

Multiplayer Modes: Head-to-head match-ups in Battle and Push modes.

3 Unique Themes: Basic, Africa and Zombie themes provide different characters, effects, skins and sounds!

Over 70 Steam Achievements to unlock!

Additional Features: Tutorial, left-handed controls, and global leaderboards.
Clickr on Steam
PID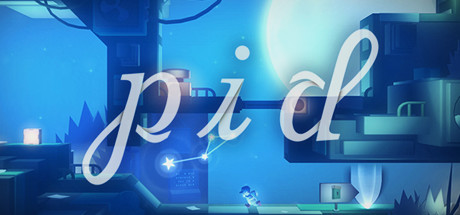 About This Game
A young boy named Kurt finds himself stranded on a peculiar planet, and he must find his way home. Finding help from unlikely allies and the curious tools in his backpack, Kurt must use gravity-defying beams to conquer every platform and solve every puzzle on this strange journey. Featuring over 12 hours of action-adventure gameplay and fully-realized co-op, players are poised to experience a beautiful world set to an evocative soundtrack. With twenty-two different locations, dozens of foes and hundreds of secrets, Pid is like your world… only different.
Pid on Steam
Rabbit Hole 3D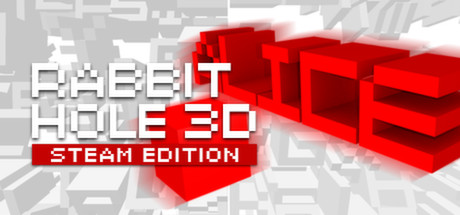 About This Game
Find out how deep the rabbit hole goes!

Rabbit Hole 3D: Steam Edition is a minimalistic retro puzzle game.

The game features 3D word puzzles based on Chapter 1 of Alice in Wonderland by Lewis Carroll. Players must navigate through keywords generated from the book's initial chapter.
Features




Supports SteamPlay. Play it on Windows, Mac, and Linux!

Contains audio clip of Alice's Adventures in Wonderland (Chapter 1 - Down the Rabbit Hole)

Dynamic procedural graphics with a minimalistic retro look

Retro chiptune soundtrack

Steam Leaderboards and Achievements unlock! Compare your scores with your Steam friends!
Rabbit Hole 3D: Steam Edition on Steam
Rooms: The Main Building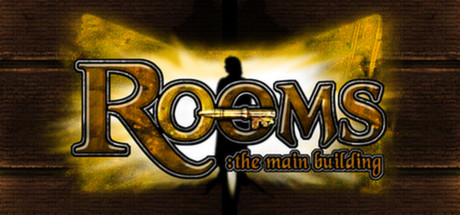 About This Game
Rooms is set in a dark and mysterious house called 'Rooms Mansion', the game plunges you into a virtual world based around 100 challenging sliding puzzles with a twist. In each room or level, you must think carefully and strategically navigate your character to the room's exit by sliding sections of the room, the same way as a slide puzzle. Your character can walk from tile to tile, but remember that only the tile that your character is standing in can be moved.

In this parallel world you need to use an amazing array of unusual items and devices, including telephones that teleport you from one side of the room to the other and explosives, to break through brick walls or other obstacles. And watch out – some rooms are filled with water and will need to be pumped out!

After escaping each puzzle you will be rewarded with four golden puzzle pieces that are required to secure your way home.

The solution is only a doorstep away. Getting there is the easy part. Finding a way home will be the adventure.
Features




A unique point-and-click puzzle adventure that is based on the classic sliding tile puzzle mechanic.




Play inside of intuitive and amusing rooms as you use objects and your wits to escape.




Over 100 rooms to go through as you make your way through the buildings of this mystifying world.




Includes Wii/DS exclusive levels.




Explore the additional play areas of "Rooms Street" and the "Rooms Mansion" where you can interact with non-player characters, find useful items and more.
Rooms: The Main Building on Steam

How to?
1. Create a new Playfire account (and susbcribe to the newsletter).
2. Link this Playfire account with your Steam account (Playfire settings).
3. The Bundle will appear your Playfire profile (My Rewards) or mail.
4. Sometimes this takes a little bit longer. Please be patient.
You can claim this free game if you don't currently have a Playfire account that is linked to Steam. If you have an existing Playfire account all you need to do is link it to your Steam account. If you have a valid Green Man Gaming account you should log into playfire with that.
Last edited: