Isn't it cool when you can travel around the world and visit lots of famous cities just by solving puzzles?
Yeah, of course you can do this in City Lines. All you have to do is connect the right dots, but be careful — it's trickier than it seems.City Lines is a game about solving puzzles by connecting dots and making lines to create your own beautiful and amazing cities.You can challenge your brain with more than 1000 addictive puzzles.
Saigon, Rio, Sydney, New York, Paris and lots of famous cities are waiting for you to explore.Let's download the game and enjoy your amazing and awesome journey.
* Install the game today and get the ad-free version with a pack of Christmas goodies, FREE today! *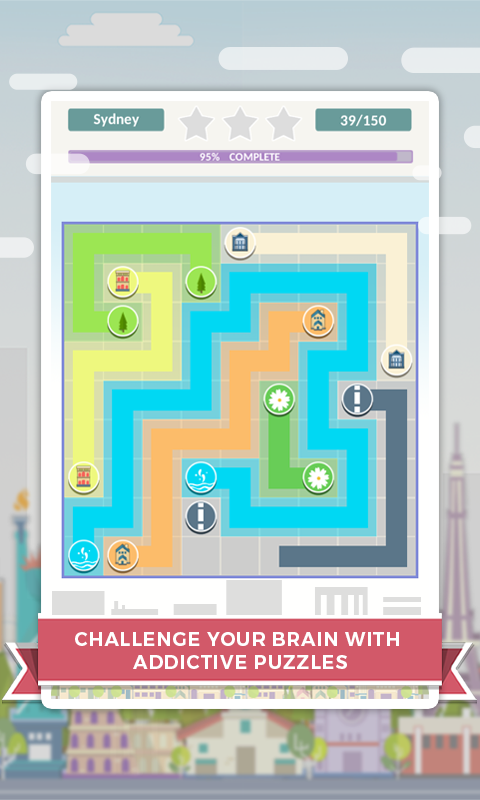 Android Giveaway of the Day