cFosSpeed TOP
Seller
Internet-Accelerator + Ping optimizer
Version 10.50 New
cFosSpeed increases your throughput and reduces your Ping.
cFosSpeed uses Traffic Shaping to reorder Internet data packets in such a way that urgent traffic is transferred first and the rest of the data later. This results in significant reduction of latency (lag) and typically also results in connection speed up.
Our entry page. Choose for which product you need information: 1. cFosSpeed: The Internet Accelerator, Traffic Shaping / Bandwidth Management. 2. cFos Ipv6 Link for connectivity with the new IPv6 3. High speed dial-up cFos Broadband Connect.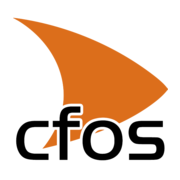 www.cfos.de