Boilsoft Video Splitter
Split Large Video Files into Smaller Clips
100% Off
$0$34.95
ave you ever had a video file that just took up way too much space? One that you wanted to show to your friends, but would never fit as an email attachment? While there are many programs out there that offer to merge multiple clips together, there are few that do the opposite. Thankfully, you only need one - and that would be today's discount software promotion,
Boilsoft Video Splitter
!
Boilsoft Video Splitter
lets you split, cut, and trim large video files into smaller clips, all without re-encoding. With
Boilsoft Video Splitter
, you'll enjoy support for a wide range of video file formats, including AVI, MPEG, RM, ASF, WMV, 3GP, MKV, FLV, and MP4, plus an integrated video player that lets you see the results of your work without leaving the program. You'll be stunned by the results you can achieve with
Boilsoft Video Splitter
, gaining multiple smaller segments without any compromise in quality.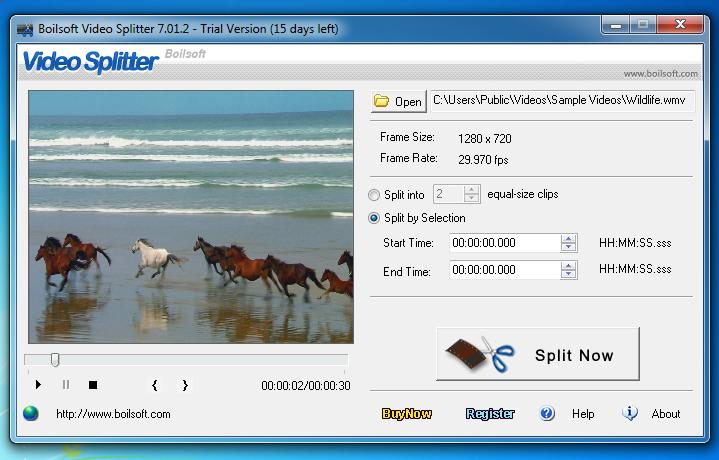 Boilsoft Video Splitter - Video Editing Software - 100% off PC