If you collect a lot of video content from the Internet, you probably have a lot of files that are marked as 'Part 1', 'Part 2', and so on. And it's such a pain when you're really into watching something, only to have it end and have to load and launch the next part! That's why you need to know about today's discount software promotion,
Boilsoft Video Joiner
!
Boilsoft Video Joiner
lets you combine individual video files into larger non-stop files, with support for a wide variety of video file formats. With
Boilsoft Video Joiner
, you can even join together videos that have different file formats, all while experiencing even faster performance when joining two files of the same format. Every major format is fair game - AVI, MPEG, MPG, VOB, RM/RMVB, 3GP, ASF, WMV, WMA, MP4, MP4A, MKV, and FLV files.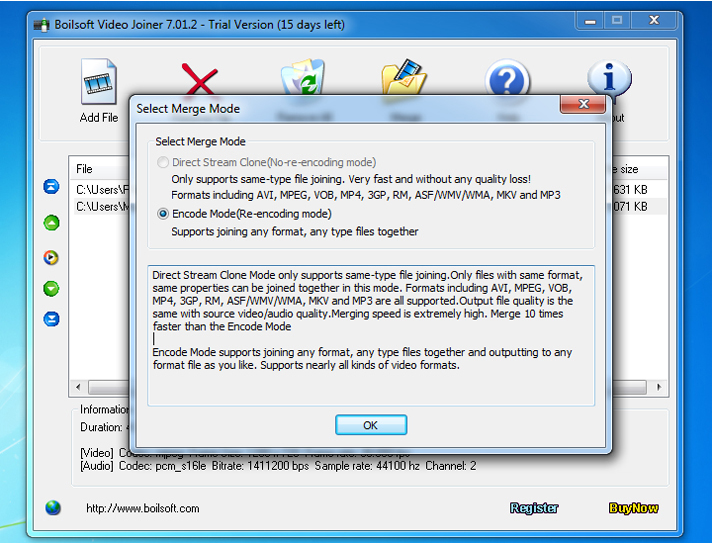 Boilsoft Video Joiner - Video Editing Software - 100% off PC